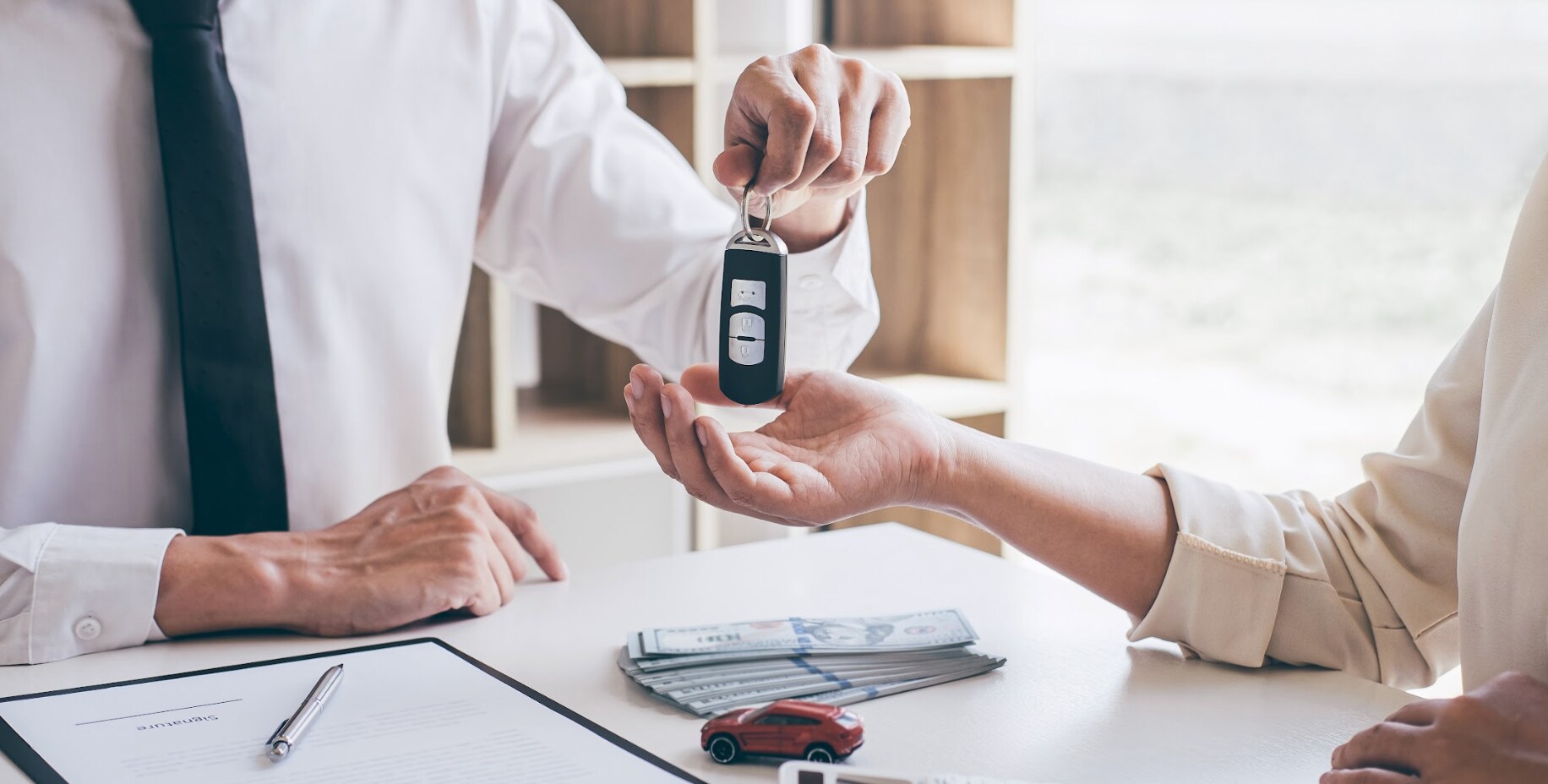 Value My Trade
Are you looking to sell or trade in your car? The expert sales team at Harvard Ford is here to help! Find out the value of your trade by filling out our Black Book® trade-in calculator. This innovative and simple tool utilizes the same technology as other dealerships to uncover the value of your car in as little as 20 seconds. And after you've discovered your car's value, the next step is to find a new one. Whether you're interested in financing or leasing, our team at Harvard Ford will help you find an option that works best for you. With staff on hand to help you find the right car payment plan and great relationships with local banks and lenders, there's almost no obstacle to getting you a great deal today.Explore all our affordable New Ford Specials, Pre-Owned Vehicle Specials, Manufacturer Offers, and Regional Incentives waiting for you at Harvard Ford. Keep reading to unpack all your Ford financing options and benefit before stopping by for a test drive. And for more information about how to uncover your car's trade-in value, keep reading below.
Step 1: Your Vehicle
Enter your current car's
Year
,
Make
,
Model
, and
Trim
. We'll also need your car's total mileage and area code. This information will help us discover your car's value based on your location, comparing the market value based on similar makes and models in the Park Harvard, IL area.
Step 2: Your Options
To help increase the value of your car, we'll ask you about any additional options your vehicle may have. This can include options such as a navigation system, appearance package, moonroof, sports package, and other options that can help increase the value of your trade-in. 
Step 3: Your Info
The last information we need is yours. Please enter your
First Name
,
Last Name
,
Phone
,
Email
, and
Address
. This information helps us get in contact with you to share your quote. We can also help you find a trade-in vehicle to add additional value to your trade-in.
Why Sell and Finance at Harvard Ford?
Our Harvard Ford finance team will help you navigate the world of trade-ins, leases, loans, and purchase agreements. We'll make the process easier and guide you through all of your options so that you can find your ideal plan that won't break the bank or strain your budget. You can even get started before you shop, by filling out our convenient, online finance application to get the ball rolling and start setting up the perfect financing arrangement for your budget. Learn more about Ford Credit and all its benefits including:
Whether you prefer buying or leasing, Ford Credit has a financing plan for you.
Ford offers GAP protection, Ford Protect® Extended Service Plans, and WearCare®.
Enjoy access to online tools to help you access your finances anytime, anywhere.
Ford Credit offers customers a variety of special offers and incentives.
Special incentives for military, first responders, and medical professionals.
Unique incentives to college students and recent graduates.
FAQs
Yes, trading your car in for a lease is a great way to reduce your down payment and/or monthly lease payments.
You can fill out our Black Book® tool in as little as 20 seconds.
Yes, our finance team has great relationships with local banks and lenders
Selling to Harvard Ford is safer, faster, and more secure. Unlike selling it yourself, we'll offer you a competitive offer in minutes, allowing you to get into your next car soon.
Yes, an accident can impact your car's value by $500 or more depending on the damage.
All Black Book® needs is your vehicle's information, your contact information, and your address.
This will allow us to give you the most accurate quote based on your area.